Remove the two screws from the front plate and pull the plate off the latch.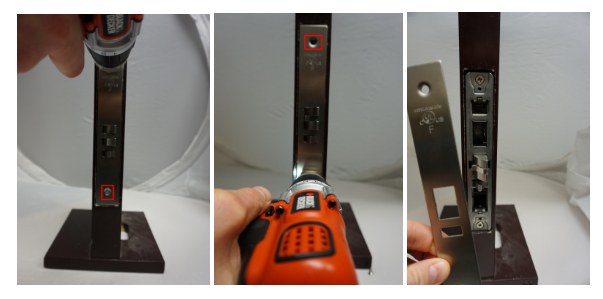 Remove the two mounting screws from the latch and pull the latch out of the door frame.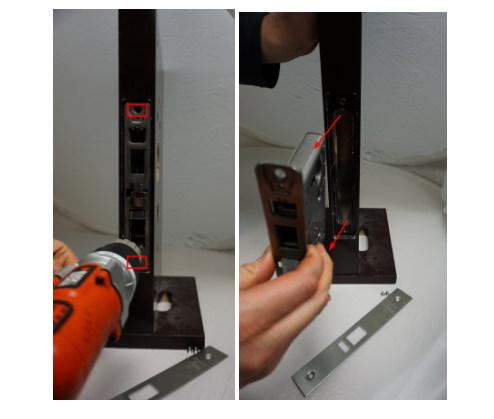 Make note of which way the latch "teeth" are facing and remove the one screw from the latch.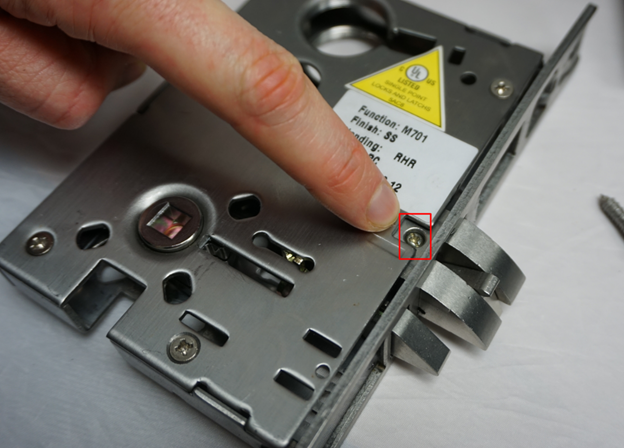 Pull the teeth from the latch, switch the handing direction, and replace the screw in the new handing side.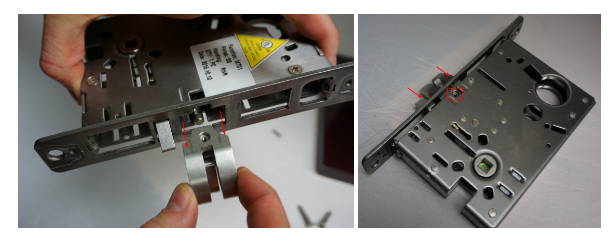 Ensure the teeth and screw have been reinstalled in the new direction.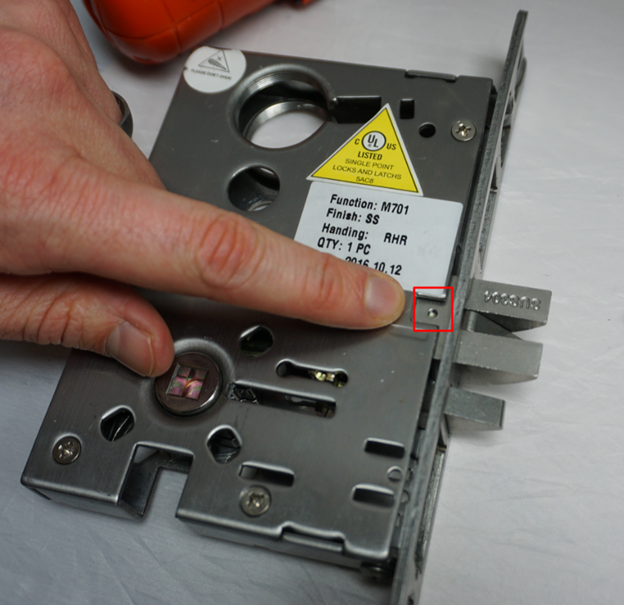 Replace latch in the door frame and reattach the front plate.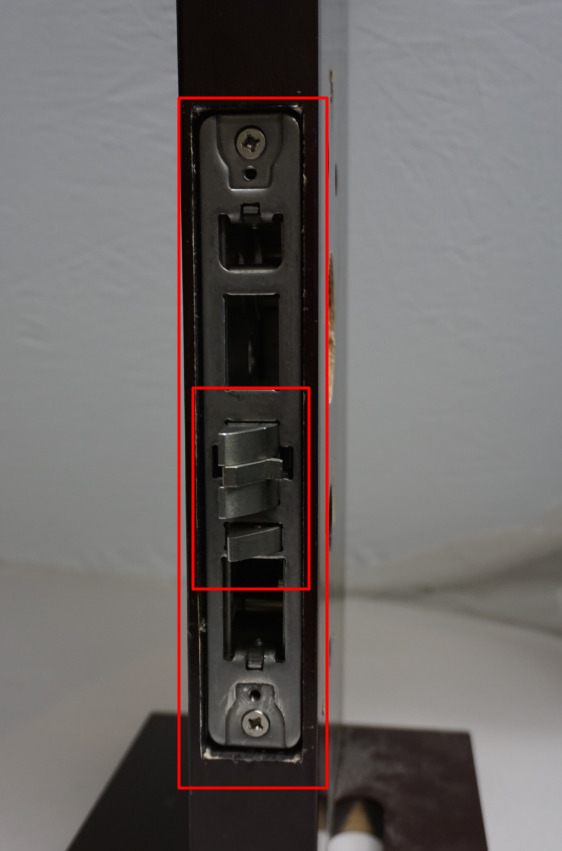 To change the direction of the lock's handles, please see 700 series installation manual.
The interior and exterior handles are the same on the 700 series and will need to be swapped (from the interior to exterior) between a left and right-facing door.