SimpleAccess integrates with Ring through a Mobile App to Mobile App Integration.
Additional information is available on the Ring site.
Basically, in the Ring app, you can click on a plus symbol, and then click on SimpleAccess, and that will toggle you over to the SimpleAccess Mobile App.
The Integration allows a way to get from the Ring App directly to the SimpleAccess App (without having to close and open).
Instructions from the Ring site:
Ring App Compatibility With Smart Lock Systems from LockState (SimpleAccess)
The Ring app is compatible with smart lock systems from LockState (SimpleAccess).
When you receive a call from your Ring doorbell, you will have the option to launch the smart lock app from the Ring app and remotely unlock the door for your guest.
To use:
Ensure your Android or iOS device has both the Ring App and the Lockstate, Kisi, or Lockitron app installed.

Note: All devices must be on the same Wi-Fi network.

When you have an active call from your Ring Doorbell, tap the menu button in the lower right corner (the icon shows 3 horizontal lines).

Tap the icon for your smart lock system. You will be taken to that app so you can unlock the door for your guest.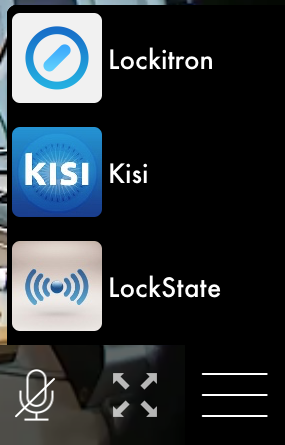 Return to the Ring App once you have finished unlocking the door.

Note: For iPhone and iPad, tap the red button at the top of the screen to return to the Ring App.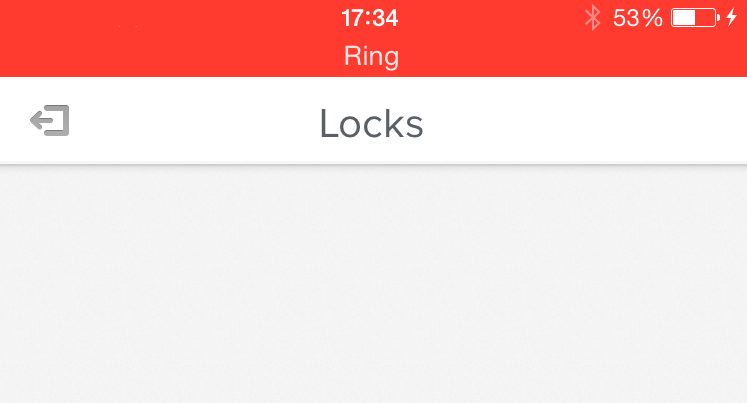 Note: For Android, bring down the status bar by dragging down from the top of the screen, then tap the Ongoing Call notification.