Subscription Changes
Our system automatically updates the subscription cost any time a change is made to an account (e.g. adding or deleting locks, upgrading subscription plan, downgrading subscription plans).
When a change is made that adds to the subscription cost (e.g. adding a lock, upgrading plan),
the system will charge the card on the account. The charge will be a prorated cost so that it is paid in full up until the next scheduled renewal date. (This allows for the renewal date to remain the same for all devices on the account).
When a change is made that makes the subscription cost less (e.g. removing or deleting a lock), the system issues a prorated credit that is applied to the account balance. It does not generate a refund to the credit/debit card since the subscription is still active.
Subscription Cancellations
Customers can cancel their software subscriptions under My Account > Billing in their SimpleAccess web-based browser software account at any time.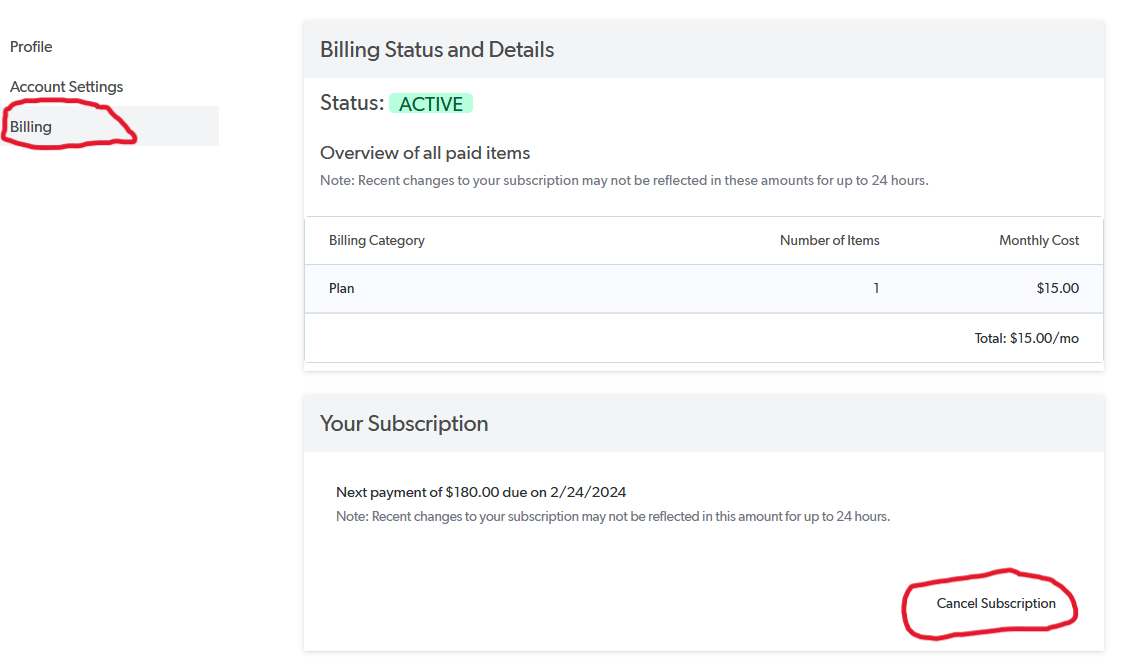 You will be prompted to share a reason and then confirm.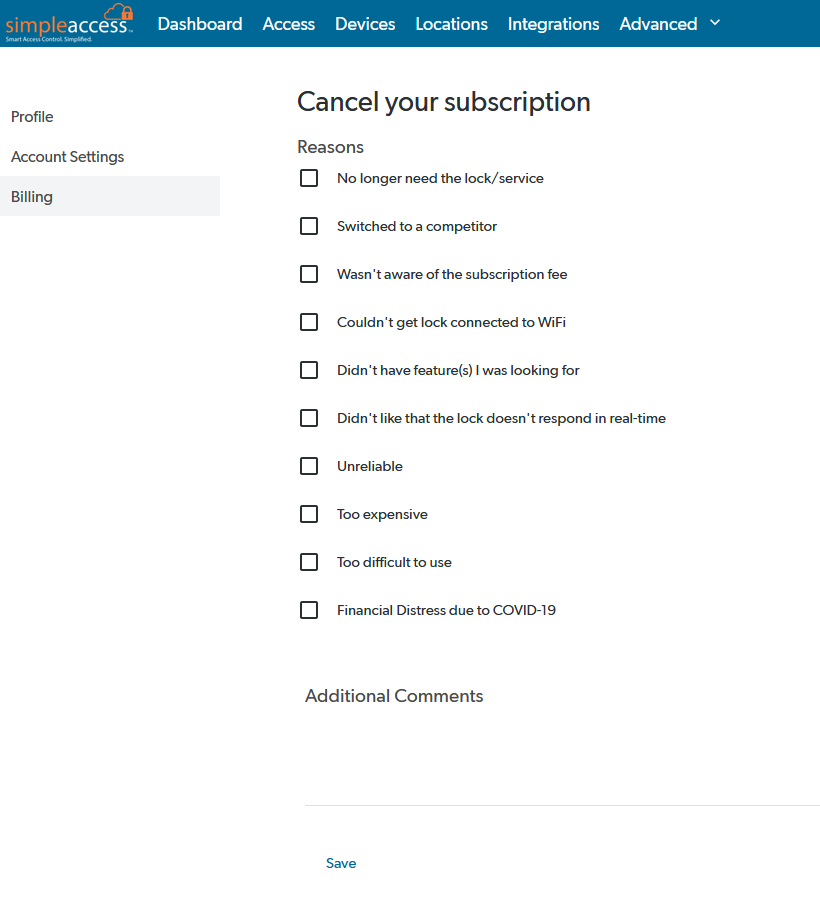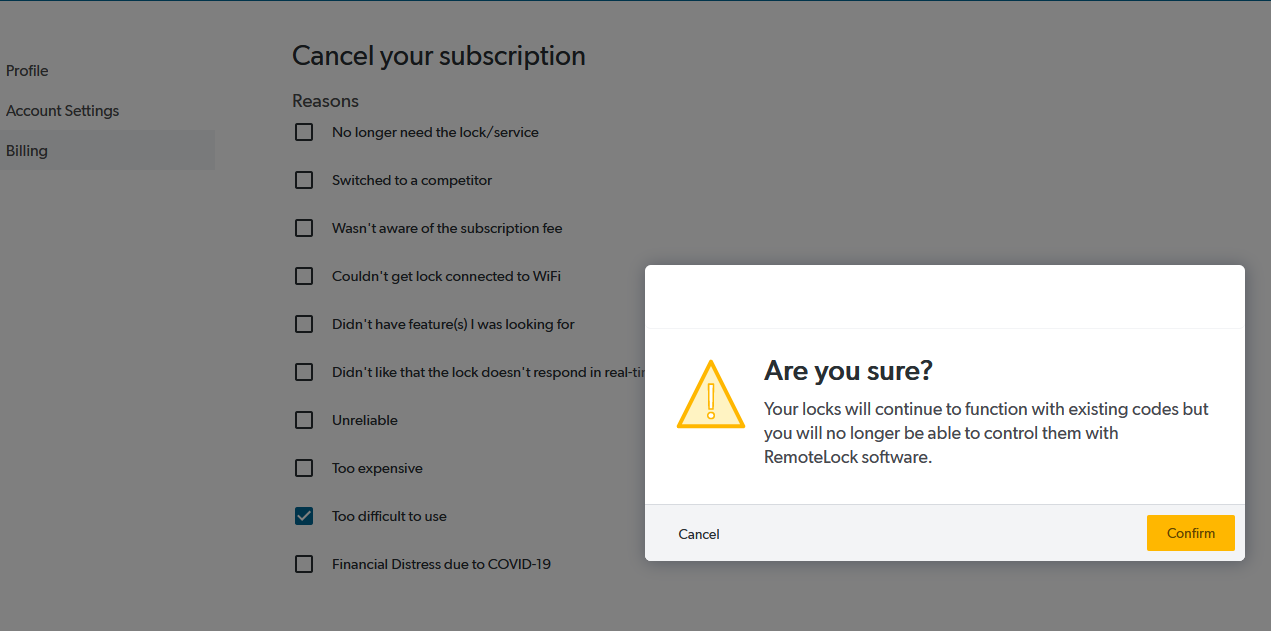 Accounts that receive an invoice or buy via a purchase order are pre-paying their subscription for the annual subscription time period. We do not offer refunds on prepaid software.
Accounts that are on a monthly or yearly credit card subscription have the software subscription charged in advance of this time period. Because of this, when a credit card subscription is canceled, the system will automatically generate a pro-rated refund that calculates the amount due back to the original payment method. This gets refunded to the credit/debit card that was used to pay for the subscription within 10 days of the cancellation date.
Related Articles