Start by clicking the drop-down by your account name in the upper right-hand corner of the screen.
Select 'My Account'.

From 'My Account' > 'Profile', you can edit your name, email, username, and change your password.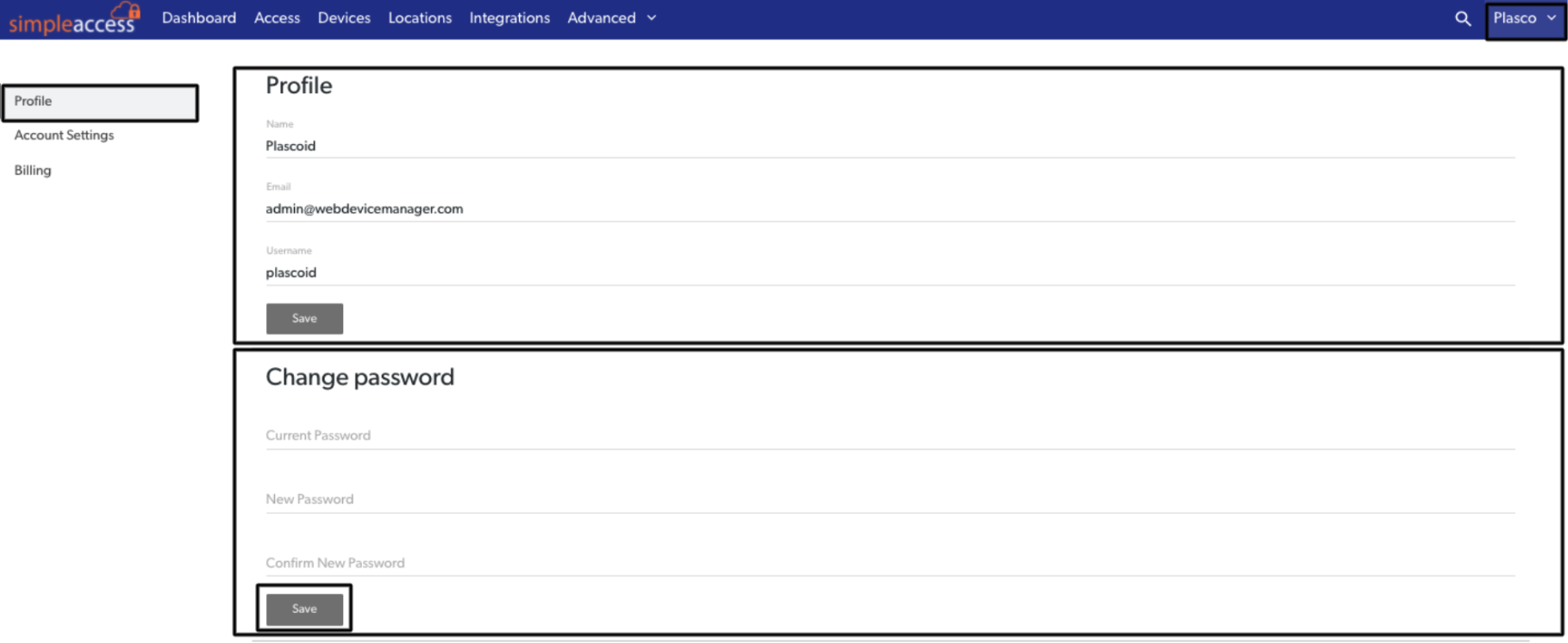 You can also add a phone number to the Two Factor Authentication Methods section to apply to your account.
Note: If you make any changes or updates, don't forget to hit "Save" under the section you have updated before leaving the page.
If you forget your password during login it can also be reset from the login screen by selecting "Forgot Password?".

After selecting "Forget Password?" you'll need to enter your account email address or username and click "Request Password Reset".
You will receive an email with the subject: "Reset password instructions" with a link to "change your password."
If you have any issues or see any discrepancies please contact support with your questions or concerns.