Replace Lock
If you need to replace your existing lock with a new or upgraded SimpleAccess device, please select the "Replace Lock" option at the bottom of the settings page.
This will open instructions on replacing the old device information with a new serial number.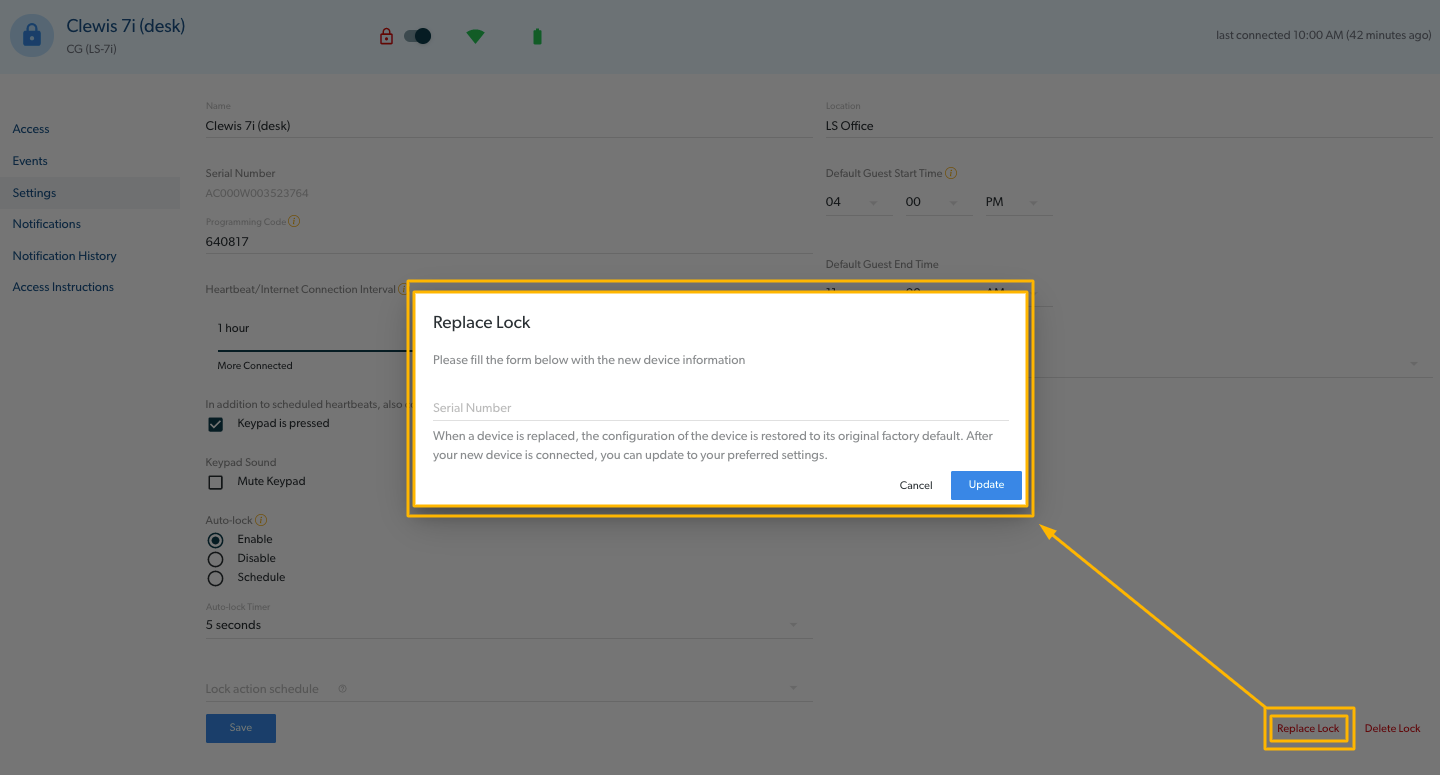 Please note, when a device is replaced, the configuration of the device is restored to its original factory default. After your new device is connected, you can update your preferred settings. Finally, click Update.
More information can be found in the 'Door Lock: Settings ' article.