This article provides information and setup for issuing mobile credentials with the SimpleAccess SR3 access readers when the ACS controller is not connected to SimpleAccess Admin Software platform.
Note: If you have an ACS (Mercury) controller registered in the SimpleAccess Software with a SimpleAccess SR3 mobile reader connected to it, please go to this article for setup and issuing mobile credentials.
Mobile Device and Software
The SR3 utilizes BLE version 5.0 or greater.
The SR3 is it to be used in conjunction with the SimpleAccess Mobile App (Version 1.0 or higher).
In order for the SR3 to function properly, the mobile device's software must be up to date.
iOS Devices: iOS 10.0 or higher
Android Devices: v5.0 (Lollipop) or higher and peripheral mode supported.
SimpleAccess Mobile Management Portal
Once the credential process has been established, the Admin Portal is available for use. Please find the SimpleAccess Mobile Management admin portal Portal Login. Follow the steps to create the admin account and login. Once logged in, the admin is able to manage organizations, credentials, and more.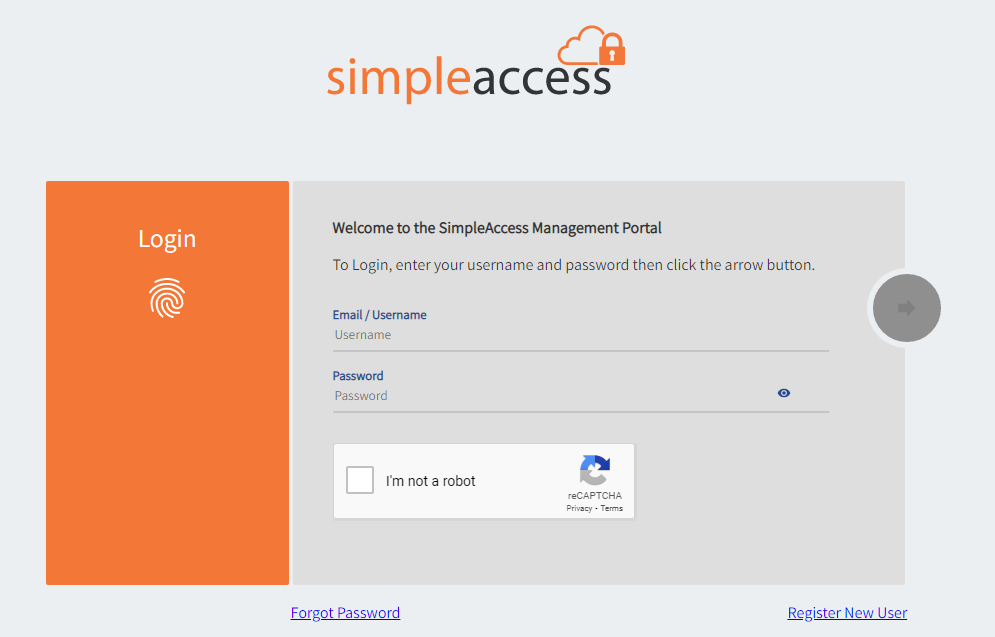 Step 1: Create an organization by selecting the blue icon in the top right corner of the Organizations tab. Choose a descriptive name for the organization (such as "Downtown Office" or "HQ"). This will be where the readers are grouped.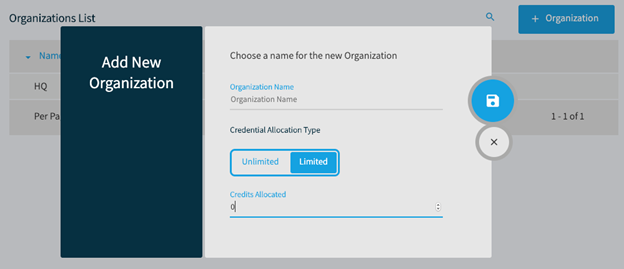 Step 2: Issue credentials first to the admin. On the Organizations tab, see the available actions list. Select View Credentials.

Step 3: Add single credentials by opening the Issue New Credentials pop-up from the blue icon on the right side of the page. Input all required user information and designate Installer Permission if applicable to the user.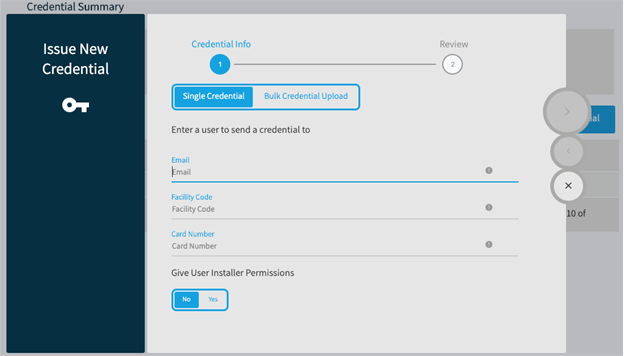 Note: Select the Bulk Credential Upload tab to upload a CSV file with a high volume of users at once. Formatting requirements are specified within.
SimpleAccess Mobile (Key) App
The credential email has now been sent to the admin and the portal is configured and ready for the reader(s) to be enrolled via the app. To add more users, simply repeat steps 2 and 3 until all users are added or credential credits are used up completely.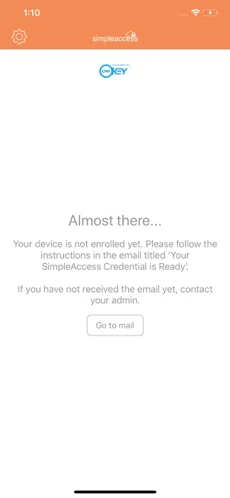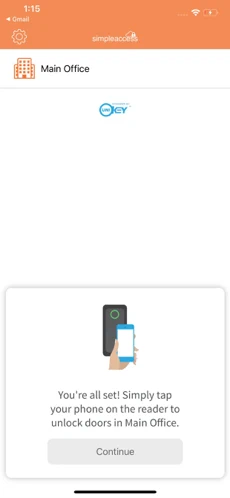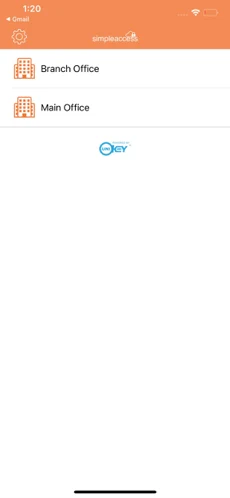 Step 1: The admin should download the mobile app through the credential email received. Once the app is downloaded, navigate back to the email on the admin's mobile device and select step 2 to enroll the device to the organization. The installed reader will then be eligible as well for enrollment to the organization.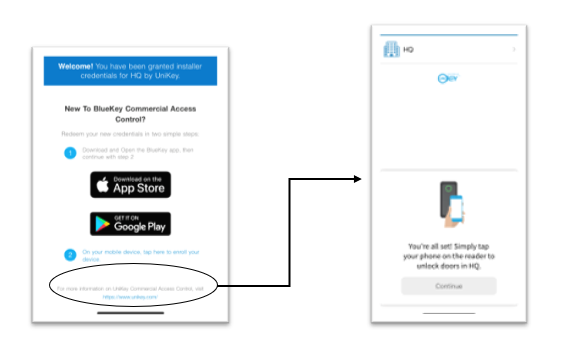 Step 2: Enroll the reader through the installer's mobile device.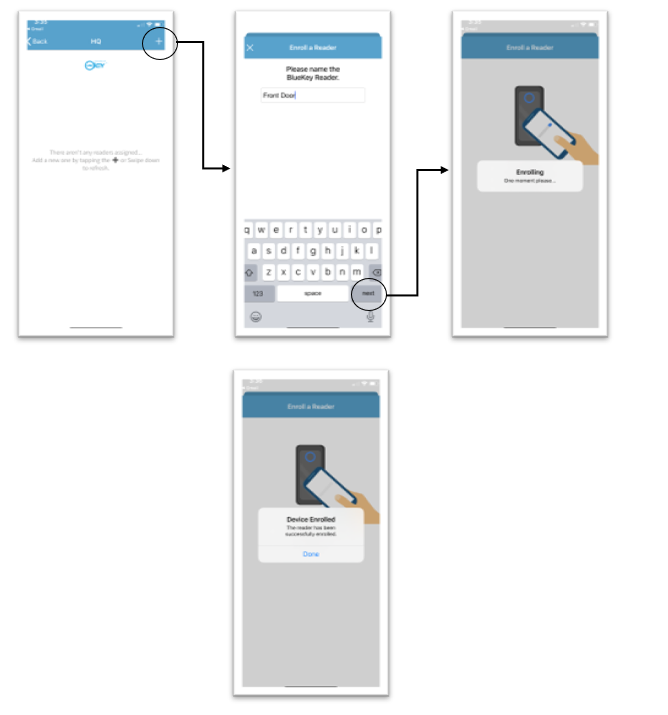 Note: If a firmware update is available, a red icon will appear next to the reader's name. Follow the steps illustrated below. Once the update is complete, the red icon will disappear and the reader details screen will confirm that the reader's software version is up to date.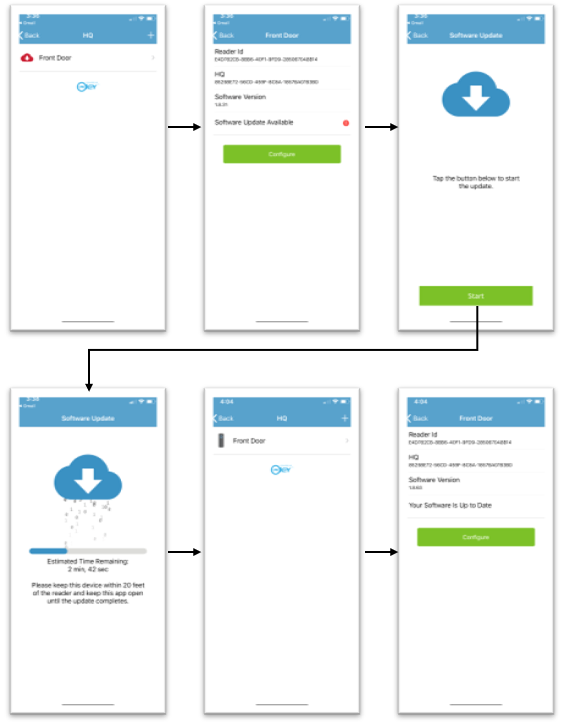 See also: SimpleAccess Mobile App Usage Overview
Installation Guide for SR3 Mobile Access Reader
SimpleAccess SR3 Mobile Reader Setup
Troubleshooting & Best Practices: SR3 Mobile Reader Setup
Issuing Mobile Key Credentials with SimpleAccess Admin Software
Issuing Mobile Key Credentials with unconnected ACS