If a SimpleAccess SR3 mobile access reader is installed and registered in your SimpleAccess Admin Software portal account, SimpleAccess mobile credentials can be provided to access users. This will allow users to unlock the door via their smartphone.



To create a new mobile credential, click Add Access User or Add Access Guest on the Dashboard or Access section. Enter the Access User's Name and Email. The email address entered is where the mobile credential will be sent.
Click on the Enable SimpleAccess Mobile Credentials check box. This will trigger the creation of a Mobile Key credential for this user and an email will be sent to the user at the address provided.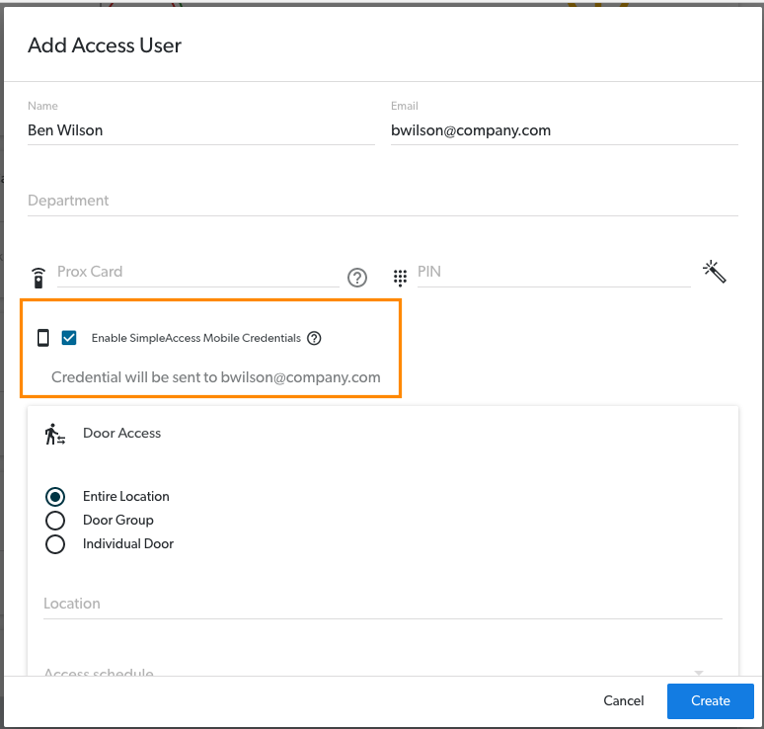 Note: if the Enable Mobile Key option is not available, please review the Mobile Key Reader Setup article.
Finally, select the door, group or location to provide access and to create a user. The doors selected must have a SimpleAccess mobile reader installed for the mobile credential to work.
SimpleAccess App Setup
After adding a SimpleAccess mobile credential Access User in the SimpleAccess Admin web-based software, the user will receive an email invitation to the address provided. This email should be viewed on the user's mobile phone to proceed with the setup. This email will contain:
Note: more on our mobile apps can be found in this mobile app overview article
(1) a link to the SimpleAccess app to download, and
(2) a link to enroll their mobile device with the SimpleAccess system.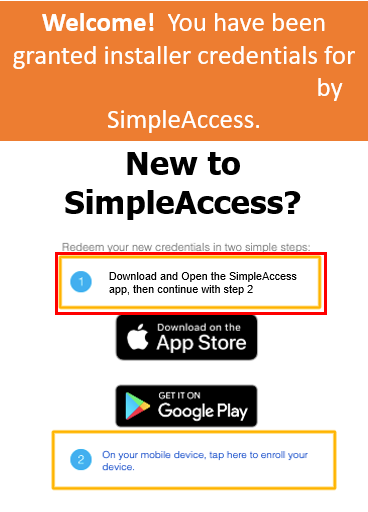 Clicking on the link within the email will direct the user to download the app from either the iOS App Store or Google Play Store.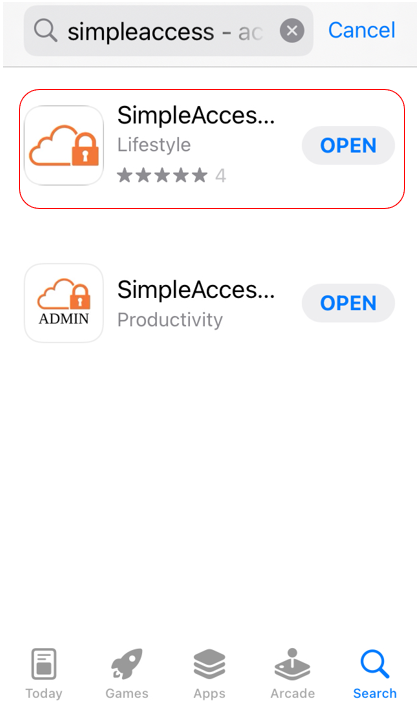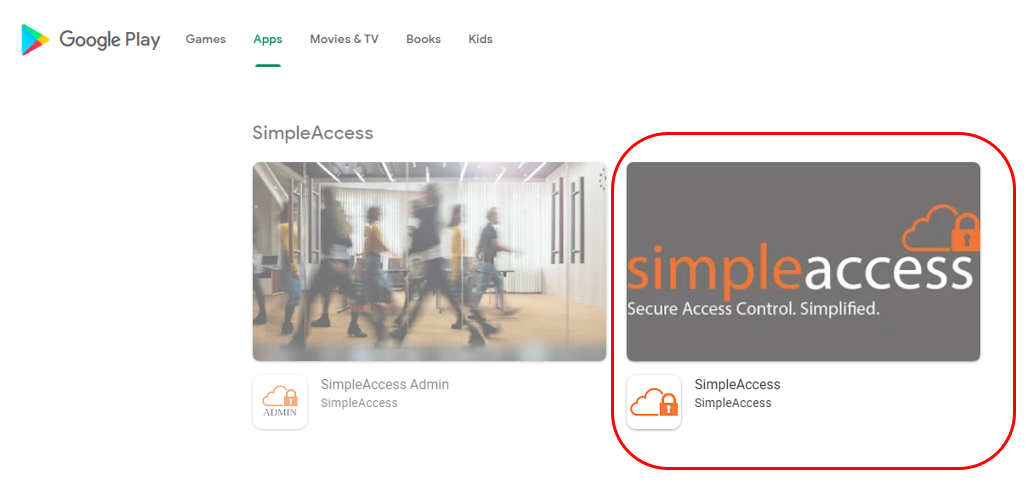 Once downloaded, the user can open the SimpleAccess App. The user is asked to allow permissions to both Bluetooth and Remote Notifications. Both should be accepted to continue. Because the mobile credential system utilizes Bluetooth, Bluetooth must be enabled on the device. Remote Notifications also need to be allowed to manage credentials.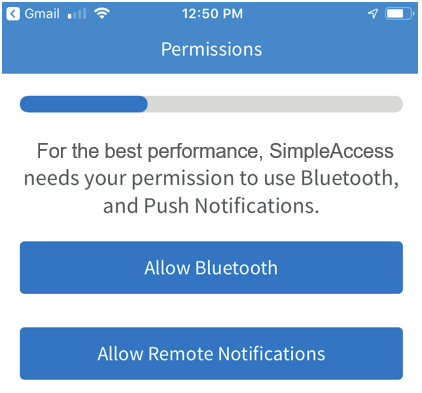 Download Installer Credential
After downloading the SimpleAccess app, the user should return to the invitation email and click on the link in step 2 to enroll their mobile phone as an Access User.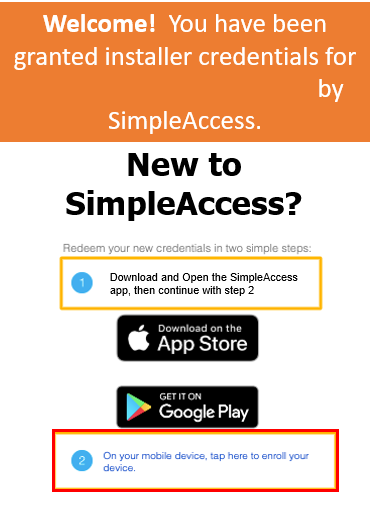 Clicking this link will launch the Mobile Key app and enroll the device. The Access User is now able to unlock the door with their mobile phone.