First, write down the device's serial number and make note of any inputs (DPS/REX).

After checking the ACS Wiring Diagrams and User Manuals for proper wiring and ensuring a customer's SimpleAccess software account is setup, Log into the SimpleAccess portal, click the Integrations tab, and choose Mercury Security.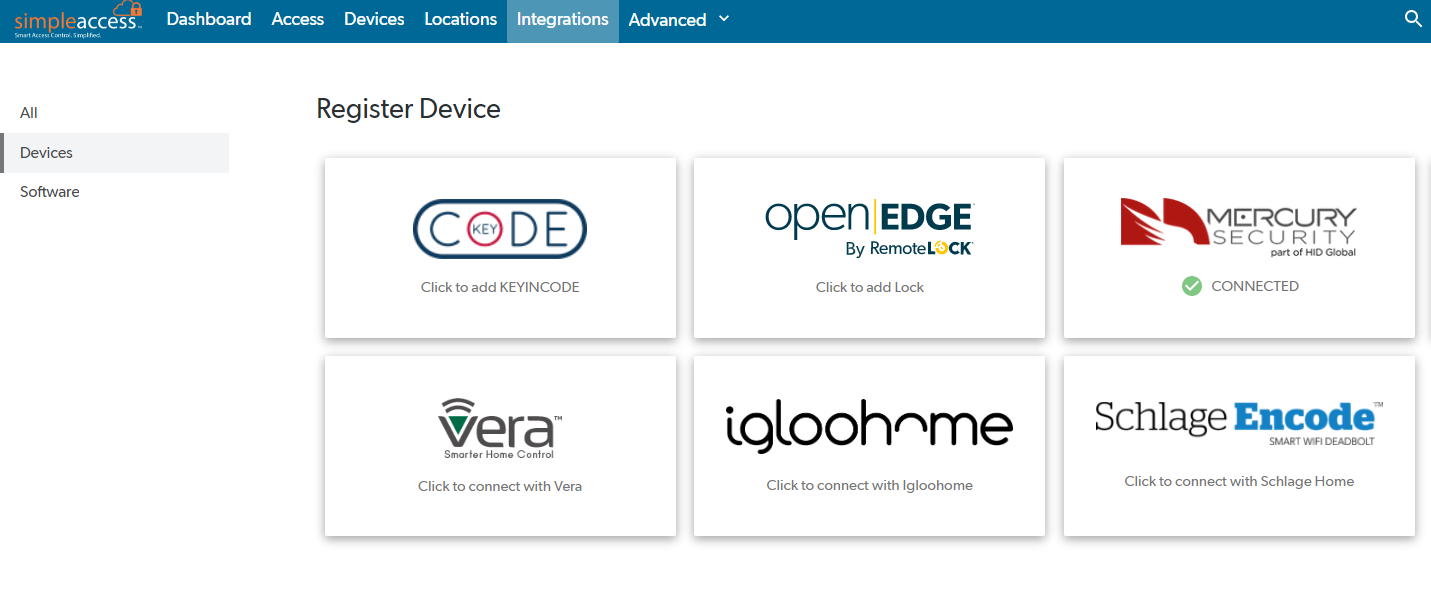 This will take you to the ACS page. From here, click Add Controller.

In the window that appears, fill in controller type, serial number, name, and location.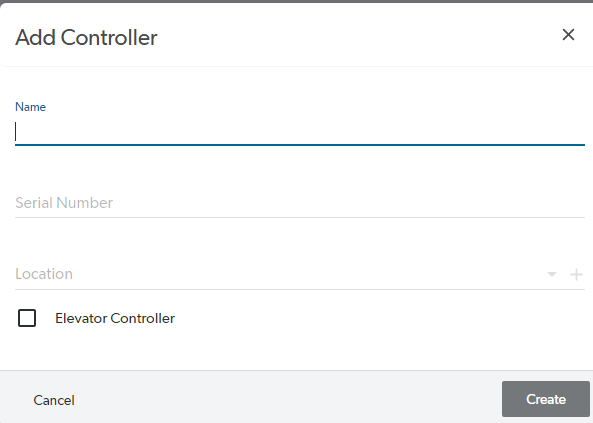 Click 'Create' and allow the controller to go through the detect configuration process.

When complete, the loading bar will disappear and the cloud icon will turn green.

Add any REX buttons or door sensors (DPS) in the prospective door's Door Settings.
PLEASE NOTE:
The following ports will be used for Mercury and must be opened on your network:
3001 - TCP
67 - UDP
68 - UDP
If the "detect configuration loading bar" never finishes, check your ethernet connection and then contact support.
IMPORTANT NOTE (WARNING!):
By default, any ACS system will bring up the maximum number of doors that it can provide, which is at least two. If the end user is not using all door inputs (e.g. only using one door; or only using three doors on a four door panel); it is important that the unused doors are "unchecked" in the software. If any unused doors are not unchecked (unselected as being used) within a 24 hours, the end user will be billed for all the doors whether they are used or not.