Lockdown is a feature for Mercury-controlled doors and elevators in a building, which is activated by a toggle switch within the SimpleAccess web portal. A User with "Managed ACS Permissions" can use this feature to quickly revoke access privileges from a large number of users and can apply to all Mercury-controlled doors and elevator floors or only certain ones.
Navigate to the ACS Page. This can be found by selecting the ""Advanced"" drop-down on the top menu bar.

On the ACS Page, there is a column titled ""Lockdown"" that contains toggles for each controller.

Clicking on the tooltip will display an explanation of what Lockdown is and the two modes, Normal and Lockdown.

When a toggle is clicked to change from Normal to Lockdown mode, it will change from (Normal - Green) to (Locking - Gray) and once Lockdown is active for that controller it will display as (Lockdown - Red). To end Lockdown mode, click the toggle to change the state back to (Normal - Green).

To update a user's permissions to include Manage ACS:
Select ""Members & Roles"" from the drop-down in the upper right-hand corner of the SimpleAccess Portal.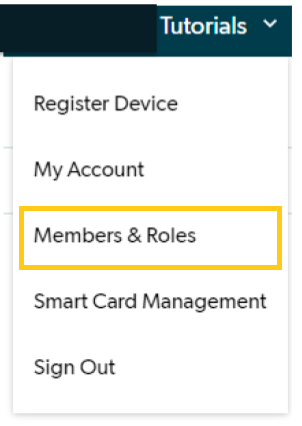 On the ""Members & Roles"" tab, there is a list of current members which includes name, assigned role, and email address. You will be able to edit the member's Current Device Permissions and Add Device Permissions by clicking the pencil icon. If adding a new role or editing an existing member who will need access to lockdown functionality, they will need the Manage ACS Permission.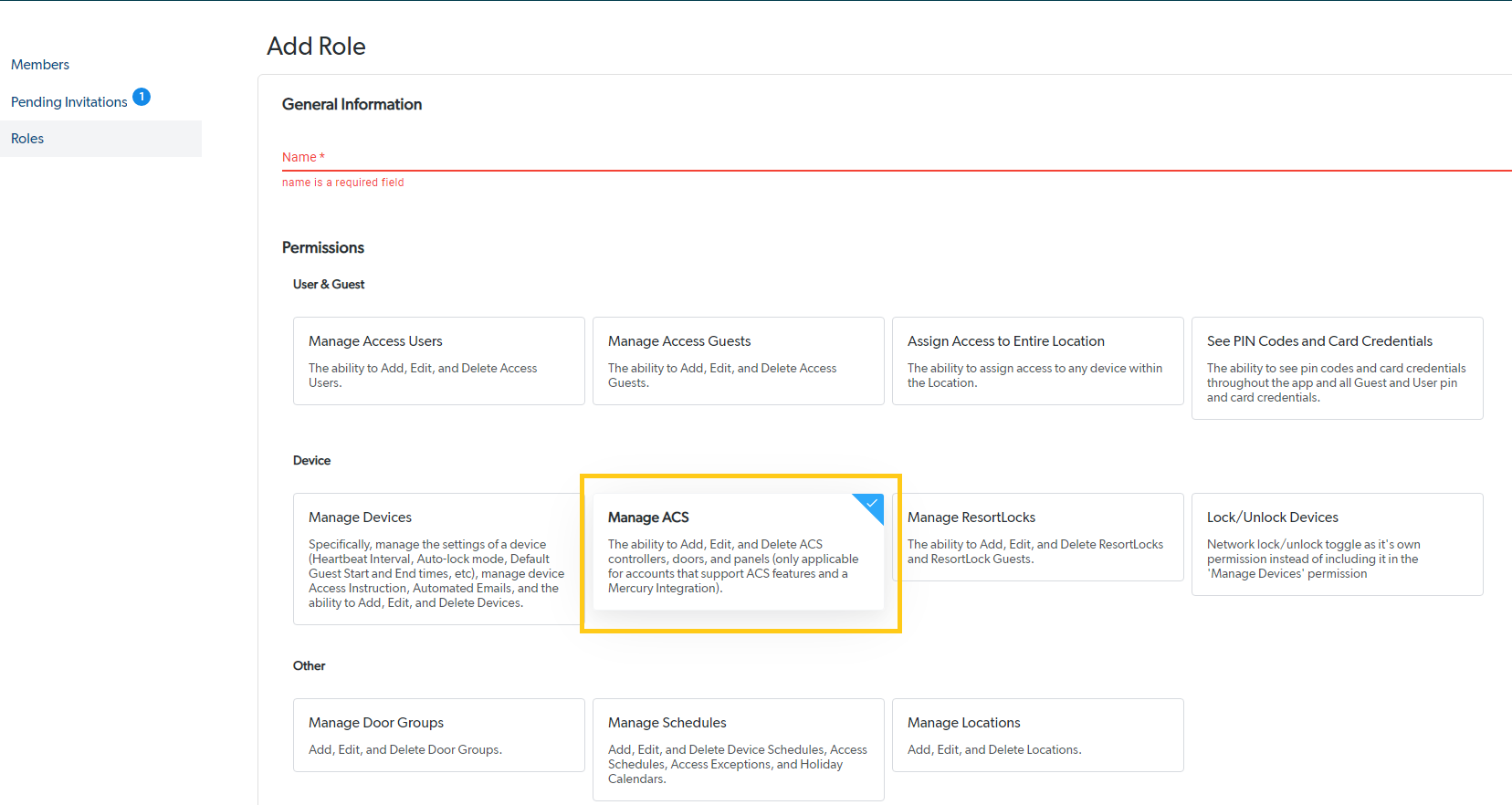 Important things to note:
During a lockdown, REX's will remain active, thus allowing those in the building to exit. However, they will not be able to reenter.

This functionality will only impact Mercury-controlled doors and elevator floors; it will not affect any other locks.

Lockdowns from physical hardware are not supported.

Support for special credentials for first responders is not supported at this time.